How To Design Your Twitch Stream
Reading Time:
8
minutes
Are you brand new to Twitch or are you looking to create a better-looking stream? Do you wonder which parts should you be designing and how you should start it?
In this guide, we'll talk about what you need to make your Twitch stream look better and the best ways to customise it.
Twitch design includes:
Twitch profile design
Twitch overlays
Twitch banners
Twitch panels
Twitch alerts
Twitch emotes
Sneaky bonus round: How to make a Twitch logo
The first thing to think about your stream design is whether it can be considered 'consistent' with your Twitch 'name', your profile picture (logo), your cover image and the overall 'tone' of the channel.
Design and branding are complicated topics full of split-second decisions, colour psychology and creating an experience for viewers. It influences what we think and can subtly affect the decisions we make. It can help people find your content, grow your viewership, and give you sponsorship opportunities.
Hopefully, this breaks it down for you and makes it easier to understand what you need to do.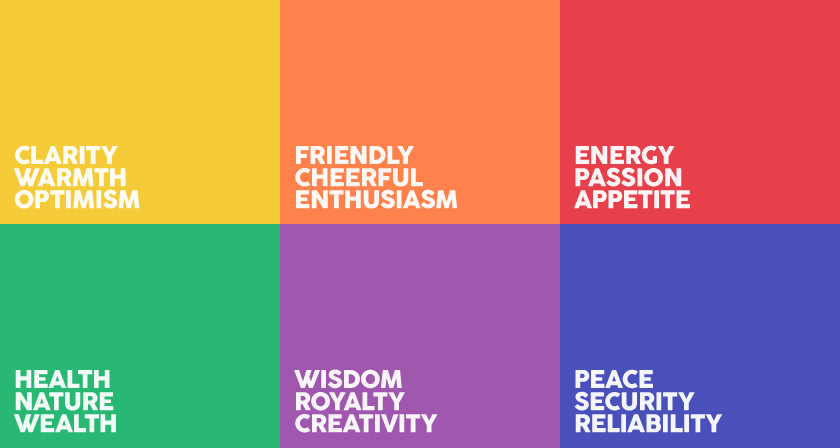 Twitch profile design
What do you need for your Twitch profile?
Your profile picture – a logo or a photo of you / your face – this must be no more than 10MB
Your profile banner – either you select the generated one (using your name) or upload your own custom image
You can also change the accent of your profile to your 'brand' colour. This helps keep everything consistent alongside your logo and banner.
---
Twitch banners
Otherwise known as a cover image, a Twitch Banner is recommended to be between 1200px x 480px.
You want your Twitch banner to be as heavily branded as possible, while displaying some of the most important information to your stream, be it your schedule, partnerships, social media accounts and your name.
There are a couple of tools you can use as a template if you don't have access to Adobe Photoshop, Illustrator etc…
Twitch overlays
Your Twitch overlay is the screen the viewer watches — it's one of the most important parts of your Twitch design and the one you should spend most of your time on.
While overlays were getting busier and busier with information and engaging features a few months ago, streamers have started to reduce the amount of clutter on the screen so viewers can focus more on the games.
These trends are something you should keep an eye on, they will change often and you do not want to be left behind and seen as old-fashioned. I'm not suggesting you re-brand every few months, that it way too much work. But consider changing small things here and there.
This is something you need to consider for your channel, do you want it to be full of things, or keep it minimalist and basic?
What should be found on your overlay?
Nothing is a 'must' when it comes to an overlay, but there are multiple could haves:
Your webcam (not always necessary but usually preferred!)
Webcam border (to style it out or make it fit into the game UI better)
Latest 'events' (such as followers, hosts, raids, subscribers, donations and bits)
Any sponsorships (sometimes also found within your backdrop on your webcam)
Follower/donation/subscriber or bit goals
Alerts that pop up
Your branding (be it a logo, your name alongside your events or webcam border)
Any engaging extensions such as Streamboss from StreamLabs
If you are unable to create your own or find a friend who is handy with Adobe Photoshop and Illustrator to design the elements required by an overlay… There are some free examples right here:
For paid options, check out Visuals By Impulse.
Should your Twitch overlay be animated or static?
It completely depends on your style, brand and how much you want to distract your viewers from the game you are playing. Some games and some viewers will prefer a simple overlay where they can focus on the game, other games and viewers will be there only for the personality playing it, and this is where a more 'distracting' overlay works well!
Should you use a green screen for your webcam?
You don't have to use a green screen, especially if you are showing more than your face/upper body on stream such as products, sponsorship logos, or just an amazing display behind your gaming chair.
But it can help your stream look a lot more professional, help clean up your overall overlay design and help you stand out compared to others in your community/category.
---
Judging the best Twitch overlays is tough because everybody likes a different style. Some prefer a clean design, a green-screened webcam and small alerts, other's prefer to see their chat on the screen, huge explosive alerts, a top banner showing the most recent followers and donators and an animated sparkling webcam box.
It's up to you — what suits your personality, the games you play, the community you have built and your branding.
Other overlays to think about:
Brb stream overlay — If you are taking a quick 3-minute break to grab a cup of tea or water, you can set up an overlay that mutes your microphone and shows you are away from your desk for a bit
Intro overlay — an overlay that gets viewers ready for your stream. You could also potentially use a countdown tool, play music (copyright-free please), display your schedule for other days
Coming soon overlay — Very similar to the intro overlay, some use this before they go live or even before they use the intro overlay so users know they'll be live in 5 or 10 minutes
Multiple overlays are easily set up on streaming software such as OBS, Streamlabs OBS and Xsplit. But what is the best free Twitch streaming software?
---
Twitch Offline image
When you are not streaming and you are not hosting, there is an opportunity to display an image on your video player. This is prime real-estate for viewers who may land on your Twitch channel, whether they be browsing, coming from an external social media site or taking a look at when you are next live.
How do you set an offline image?
You can upload your offline image within your dashboard > settings > channel and 'Video Player Banner'.
Twitch alerts
A Twitch alert can be a simple pop-up GIF with a generic StreamLabs sound effect, but you can completely customise this all you want.
While images with text overlaid, or animated GIFs are perfect for an alert, don't forget the audio too — most will use the generic presets within StreamLabs or StreamElements, so why not look into creating your own (use your voice?) or get somebody else to create you a custom audio alert.
Some people want these to be long, extravagant things. But consider the average length of time you get between followers, will it be annoying to viewers to have a distracting long alert? Or consider how long you want to make a big thing about it.
Alerts will exist for followers, subscribers, donates, bits, raids and hosts. You can switch these on and off on the tools such as Muxy, StreamLabs and StreamElements.
Twitch Panels
Although Twitch Panels are recommended to be 320 x 200px in size, I usually make sure they are 600 x 300px to make sure the quality is good enough (Twitch scales it down usually).
Your Twitch panels need to show viewers all the further information they may need from you, and they can be duplicated information that may already exist in your Twitch cover banner and offline image. For example:
About
Social media links
Rules and Community values
Games you play + things you do (can be said within your About)
Partnerships + sponsors
Charity events (and IRL events)
Equipment
FAQs
And lastly, donations and tips(some people will put up a link instantly, but to some people it'll seem a bit desperate and that you are only doing streaming for the potential money — rather than the love of doing it)
You can create a simple custom design for Twitch Panels on Nerd Or Die's website and there are some good designs on WDFlat (free + paid).
Are you looking for the best webcam for Twitch streaming? You can find them all here:
Bonus Round: How to make a twitch logo
What makes a good logo?
Stands out
Is easily remembered
Needs to be versatile for all the different platforms it will be used on
Be appropriate for the audience
Shows what you are about in as simple a format as possible.
So if you are creating a Twitch channel based around horror games, then consider the colours, shapes, font and layout of the logo.
If you are building a Twitch logo based on military-based tactical games
Sure, you can go more generic with your design, for example 8 bit design, or following sport teams' designs with an animal or structure theme.
A lot of tools allow you to create a simple logo, for example:
(HINT, a lot of these tools will throw out some awful design templates… so it may take a while to weed through it)
Many streamers create their own or get a friend familiar with Photoshop or Illustrator to create them a basic starting one. Remember, you can always update or completely change your logo and entire brand later on.
Who is The Emergence
We are a streaming education website. The Emergence is a streaming education, guides & tutorial website. We are dedicated to teaching content creators everything they need to know to help them start or grow their streaming journey.
❤⚡