Twitch Chat Rules — What You Need To Know
Reading Time:
5
minutes
Are you looking for some good Twitch chat rules or wondering how best to view Twitch chat? We've compiled a guide for everything you need to know.
Chat is the lifeblood of Twitch. It's the viewers, the communities, the inside jokes, memes and emojis. It's people's advice, love, help, and reactions all in one. Without Twitch chat, we would just be talking into the unknown.
Community rules are one of the most important things you can do as a streamer. You want your chat to be an inviting place for newcomers, a fun & engaging place for existing viewers to hang out, and you want it to be a friendly place otherwise… what are you going to talk about?
Twitch Chat Rules
You can find your channel Chat Rules within your 'Settings' > 'Channel & Videos'. This allows you to customise the displayed rules that you want all your viewers to adhere to.
This is also displayed prominently to first-time viewers who have to agree to the rules you have set, before writing their first message in your chat.
But what do you put as your own chat rules?
That's completely up to you, but let's look at what others put down.
In Twitch's own rules for their channel, they write:
Be kind
Respect other humans
Include everyone
Listen to the moderation team
Other chat rules you may want to consider include:
No bullying, sexism, racism, homophobia or other hate-based chat
No ethnic, sexual, religious, disability, agist or transphobic slurs
Don't spam words or use all-caps
No spoilers to a game, TV show or film
Don't argue with people over chat — especially the moderators
Use the language(s) spoken by the broadcaster (so they can reply to what you are saying and other people in chat can understand the conversation)
No advertising or self-promotion
No backseat gaming
Just use common sense with your rules.
I look at it as if you were walking into a room full of people and they were bullying somebody, talking about how their party is better or giving away spoilers to the newest Marvel or Star Wars film… you wouldn't want to be there and you would leave.
Consider all the above examples, but honestly, you want to make the rules specific to you, your personality and your community.
If you want your stream to be family-friendly so that the little ones can watch without anything rude appearing on stream or within your chat, then make sure you add "no swearing" into your rules, and enforce them correctly (you can use the Blocked/Permitted List — which is powered by Twitch's own AutoMod).
Make sure your rules are simple and clear. If a viewer keeps breaking your rules, then get your mods to time them out, or ban them permanently from your stream.
In my time on Twitch, I've watched large streamers ban significant donators from their stream for breaking rules that some would consider minor. But in order to foster a positive community, you must do what you need to do.
Other settings include:
Block Hyperlinks
This is a simple checkbox where you can decide whether to allow hyperlinks or block them from working in your channel chat. I for one let them through because my viewers want to send me memes, funny videos on YouTube or Tweets.
Twitch recommends that you switch this off in case of trolls or spam. This is up to you depending on what you want your channel chat to be.
Email Verification
Twitch recommends that this is switched on in order to block trolls, bots and spammers.
---
How to view Twitch chat while streaming?
While many Twitch Partners and Affiliates use 2nd monitors (or more 😲) to keep chat open on their Twitch Dashboard, there are a few third-party apps such as TC, Chatty for Twitch and Chatterino.
Those with less budget or less room can use their tablets or mobile phones to keep chat open. You can find a cheap mobile phone holder online to help you essentially use this as a second screen.
---
---
How do you get people talking in your chat?
If your gameplay isn't getting people talking in chat, consider what else you could talk about such as:
Funny things that you've watched/seen — something that will make people react
Personal stories, anything interesting happen to you today?
New games you are looking forward to
Old games you used to love playing
Favourite songs, films and TV shows you are watching/have watched
Utilise your friends or mods to initiate conversation and continue it rolling
There are a million and one things you could be talking about that may engage those people viewing. Just be you and eventually you'll find the audience that finds what you say hilarious or interesting.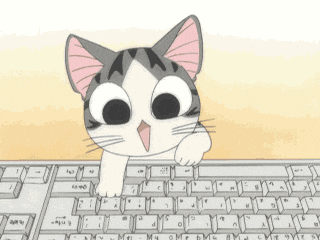 You may see multiple people watching you but not talking while you stream. These are known as 'lurkers' on Twitch. Everyone has done this at one stage in their early Twitch days, but you may want to say "hey Jeff2011, thanks for watching, what are you doing right now?", but before you do that, stop and think why they are lurking in the first place.
From all the lurkers out there watching in peace, watching in the background while doing something else, falling asleep to your relaxing Sims gameplay, Please don't do this.
Looking for more advice on talking while streaming? Check our guide for introverts (and extroverts!)
---
Who Is The Emergence?
You can find more of what we do here:
Join our Discord Community here:
❤