How To Succeed With A 24 Hour Live Stream
Reading Time:
7
minutes
Are you looking to challenge yourself with a 24 hour live stream? There are a lot of things to consider beforehand and all of these play in a part in making it successful.
Streamers will run a 24-hour live stream for many reasons including charities donation drives, birthday celebrations or just for a challenge!
Let's dive into everything you need to know to make it successful!
---
Planning and time management
This is a big undertaking and it shouldn't be done without any planning or scheduling in advance. To do this unplanned is going to be messy, difficult, unenjoyable and likely unsuccessful.
What do you need to think about in advance?
Your schedule
Content throughout the stream to keep you and your viewers engaged
Moderators who are going to be available at times throughout the stream and a set-up moderator bot to make sure things don't go awry
Water, snacks and break times (think about your health!)
Promotion of the live stream — this should be something you are talking about weeks in advance, with graphics, mentions throughout your stream and social media discussions way before the actual 24 hour live stream
Social media should continue during the broadcast, with posts scheduled across all your channels
Test everything works beforehand — you don't want your stream to break after 2 hours because of technical issues
Don't forget to think about what you are going to do after the live stream as sleep is going to be needed for a very long time!
Make sure to have pen and paper ready nearby during your stream to keep your schedule as close as possible, and make notes if you want to change it during the live stream.
---
Turn it into a show
Break the monotony of playing the same game for 7 hours in a row by creating segments such as giveaways, quiz shows, a dance routine, a live AMA, creative challenges (like art, drawing and cooking) or a set discussion on the game you are playing (for example run through the best heroes to play on it right now, or the best maps etc)
Speaking on the games to play…
What do you play?
If this was me, I'd be struggling with a single-game over the course of a whole day… not only would I get extremely bored, but my fingers will probably be aching!
You need to consider strongly what your audience will want to see, you could do this by running polls on Discord, Twitter and during your live streams the weeks before the 24 hour show.
Consider that the majority of your viewers will only be catching a segment of this live stream, so knowing in advance the games you are going to play is going to attract them in, but also making sure the games are not so random compared to your usual that they don't want to go near it and stay away until you are back to 'normal' streaming.
Or go against the grain and break up your stream by playing the opposite of what you usually play to have a laugh with your viewers, or just giving them something to laugh at. For example, a competitive League of Legends/Fortnite streamer could play Stardew Valley, Cities Skyline or Red Dead Redemption 2. While a variety streamer could challenge themselves to try to 'get good' at a competitive game like PUBG, Battlerite or World of Tanks.
In her interview with us, Bamyleaf said she did a celebration stream for nine hours and played a mixture of single-player games and party games with her viewers!
My favourite moment so far has to be our celebration stream for reaching 1,500 followers. We streamed for 9 hours, playing loads of community games and did a load of giveaways. The majority of the community showed up to celebrate together and we had a great time.
Don't forget there are the creative and Just Chatting channels. Why not break up your gaming with a painting or cooking session? Or challenge your viewers to draw things as quickly as possible and show off their artwork in a brand-new Discord channel you've made specifically for the 24 hour live stream.
---
Charity stream or not?
As a 24 hour live stream is a big event for your stream, many popular broadcasters will turn it into a charity stream.
It's well worth considering doing the same as it'll give you extra impetus into streaming for that length of time, give value behind why you are doing it and attract new viewers into your stream who want to support somebody doing something for charity.
Use Tiltify to find a charity to fundraise for!
---
Drink water and then more water
Don't let yourself dry out while you are sitting at your desk. Drink plenty of water to keep yourself fuelled for the 24 hours! Make sure to have a large amount of bottled water nearby (or use a Twitch bot like the Stay Hydrated bot to remind you).
Avoid energy drinks and too much coffee, you don't want to hit a 'low' after the effects have run off and suddenly lack energy or enthusiasm.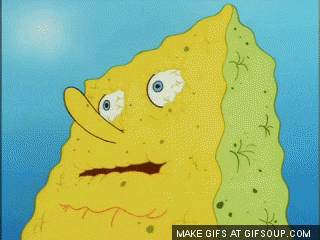 You also want to make sure you are eating enough healthy food that'll keep your mind and body going over the hours. Sitting down for that long is not healthy for you so making sure you do everything you can to keep yourself feeling good is one of the most important things you could do.
---
Take breaks
As mentioned above, regular breaks are going to help you last the full 24 hours.
A burger king, pizza or takeaway is not a good snack. What healthy meals and snacks can you eat while streaming? Nuts, salad, oats, or greek yoghurt?
I don't just mean making sure you have a snack and some water, consider taking longer breaks too. Your eyes, legs, ears and fingers will thank you!
Taking 15 minutes away from the screen and let your viewers play a mini-game while you do? Give open-ended questions to them and get them to discuss while you are gone.
This is why having moderators throughout your stream is extremely important, they can keep things under control but also keep conversation and engagement going when you've left.
---
Make people aware
This seems an odd one, but in our 24/7 communicated world, you should let your friends and family know you may be busy for the next 24 hours…
Don't be afraid to stop
If you are too tired, not enjoying streaming or playing the game anymore, do not hesitate to tell your viewers you need to call it a night and sleep. They'll completely understand and respect your decision.
And, make sure to thank everyone when you are ending the stream.
---
Is it right for you?
Honestly, if you are currently averaging 1 viewer, doing a 24 live stream isn't likely to boost your audience significantly unless you are doing something that has never been done before and it attracts attention outside of Twitch (for example the media or Reddit).
With a low average viewership or following, it's likely you have not found your value, audience, content format or USPs yet.
---
Looking to learn more about streaming or trying to become successful on Twitch? I provide 1-to-1 Twitch stream coaching if you are looking for something more.
---
How To Promote A 24-hour live stream
A lot of creators announce they are going to do one on their weekly schedule, and then just do it. That's awesome. But there are ways to hype it up even more by marketing it better.
Create content teasing people what they are going to see on the 24-hour live stream – if you are turning it into a show, post snippets of the guests, ideas and things people can expect to see
Make special graphics, emojis and other Twitch things to highlight the day – you want it to be unforgettable
Reward people who watch for a long time – use your Twitch channel points to give people bonuses (these points are really neglected by streamers right now)
Get your viewers involved, use polls, Discord Groups, Voice Chats and even platforms like Instagram Stories and Snapchat
While you are taking breaks, use this time to promote it and share the best moments so far. Can you use your mods to collect the best moments, download them and put them in a private Discord channel for you to review every couple of hours?
---
Well, that's it for this so far. I hope you found this useful and your 24-hour live stream goes incredibly for you! If you have any other ideas, feel free to let us know on our Discord or Twitter!
Who Is The Emergence?
The Emergence is a stream education, guides & tutorial website who also happens to stream. You can find out more about us below:
Read our Twitch Guides to learn more.
FAQs
What are some birthday stream ideas?
Some streamers want to celebrate their birthday by streaming for 24 hours. This is a good idea if you have birthday plans organised throughout. Be prepared in advance and don't forget to eat some cake!
YouTube live stream length?
You can stream for as long as you want, but YouTube will only save your archive for 12 hours.
Maximum Twitch stream length
Like YouTube, you can stream for as long as you or your internet can last. There have been a few times when people have fallen asleep while live and woken up to people watching…. lol.
Facebook max stream length
Facebook's maximum length is 8 hours.
❤